In addition to a weeky Mass offering, since 15 August 2020 I have been walking the Lough Derg Pilgrim path every week to bring with me the prayers of those who have asked to be remembered at Lough Derg. I intend to continue this weekly 'pilgrimage along the lake shore' until such times as I can return to the island with people's intentions and prayers.
Fr La Flynn
Prior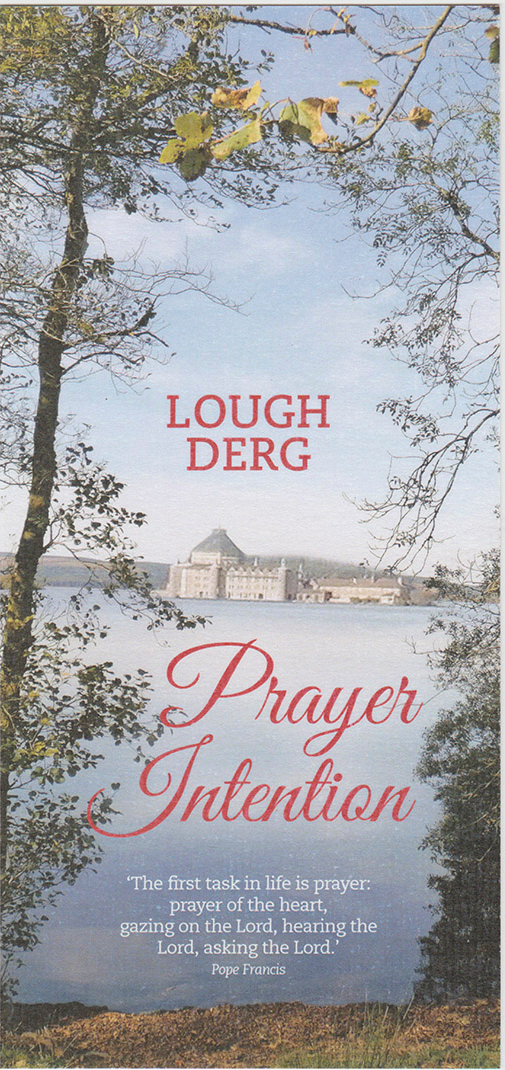 The gift of prayer is a beautiful expression of appreciation and love for someone you woud like to acknowledge in your life, especially for a particular occasion or in a moment of need.
This Prayer Intention Card is perfect for a loved one, friend or family member.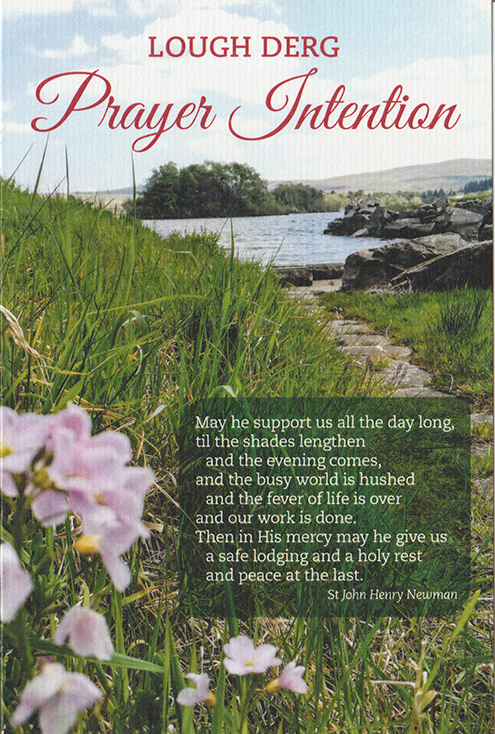 The gift of prayer in a time of mourning is of great comfort to those left behind, with an assurance that they are not alone in this difficult time in their life.
This Prayer Intention Card remembers the dearly departed.